Supply chains and logistics failures. How contingent business income interruption insurance coverage can help cover your loss.
The busiest sales season of the year is fast approaching for retail sales.   If store based retailers don't have sought after products to sell, buyers are unhappy and leave; or they just order online and have it delivered. Unfortunately, they are not buying merchandise from you if you don't have what they want. So here you are depending on your supply chains and their ability to manage logistics successfully which includes timely delivery of merchandise to you.  But what if those companies fail to deliver?  Well, you can wait for another type of delivery.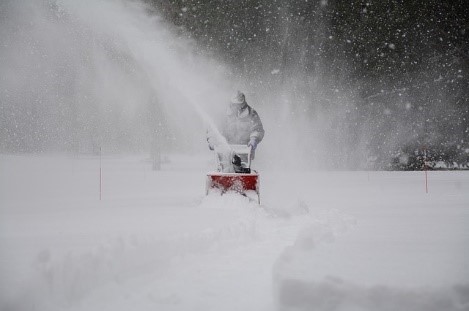 But chance are slim that the goods will arrive in time and you will most likely loose sales.
However, as a realistic alternative, you could purchase a type of little known insurance.  You would think it might be called supply chain failure insurance but it isn't.  It is called contingent business interruption insurance, or CBI which is "an extension to other insurance that reimburses lost profits and extra expenses resulting from an interruption of business at the premises of a customer or supplier." See https://www.irm.com/articles/expert-commentary/contingent-business-interuption-gettingallthefacts
Usually commercial general liability and business property insurance are the basic types of insurance a business needs along with workers compensation if the business has employees and inland marine coverage if they have specialized equipment.  There are also various types of additional insurance coverage, usually added by endorsements, which may be appropriate for your business depending on your specific situation. Two of the available endorsements are business income interruption and contingent business interruption.
Business income interruption insurance is a type of insurance which is not covered by CGL or business property. So an ISO endorsement is needed to cover the loss specifically.  This type of insurance covers a direct loss of income at your business location and it can be part of a Business Owners Policy or Commercial Package, if designed in that manner. There are conditions which must be meant for this coverage to kick in, which depend on the loss being directly to the insured's property and actually sustained. Therefore, a loss which does not impact the insured's owned property is not covered.
But contingent business income interruption insurance can cover your losses due to a supply chain failure.
This is a separate and distinct endorsement which only applies when the insured is not the owner of the property which suffers the actual physical loss.   It specifically applies if the business supply chain is disrupted and income is lost by the insured due to the supplier's failure to deliver for various reasons such as cargo theft, equipment failure, plant shutdown, cyber-attack or weather-related disasters.  A direct business income interruption endorsement will not cover you in this instance.  These two types are mutually exclusive and only one can actually apply in any given situation.
In older policies and some current policies, insureds had to purchase both primary direct business interruption insurance and a second specific endorsement for contingent business income interruption insurance using the proper ISO form. The insured business had to have the underlying endorsement for direct business loss of income and the amounts specified in the original direct loss endorsement determined what amount your indirect loss limits were. https://marsh.com/insights/research/business-insurance.html.
But in present times, some carriers, including the Hartford, automatically provide standard loss of business income (BI)  in their BOP with a host of additional endorsements available, specifically including Business Income for Dependent Properties (or CBI) in available options,  as well as many others. See: https://www.thehartford.com/business-income-insurance.
As dependence on supply chains evolve, claims have become more frequent. Documentation to verify the loss of income has become crucial to a successful claim.  Algebraic formulas have been developed to calculate loss and are adjusted to take into account seasonality for retail businesses.   http://www.air-worldwide.com/Blog/Supply-Chain-101–Breaking-Down-Contingent-Business-Interruption/
Businesses should be proactive before selecting a supply chain provider and be prepared for any loss.
Ask your supplier these questions before entering into a business relationship:
Does your supplier have a contingency plan to deal with natural and man-made disasters which interfere with delivery of goods on time?
Does your supplier have marine inland which will protect goods in transit and if so ask for a Certificate of Insurance and to be named as an additional insured on their policy? ( This will forestall any policy interpretation that CBI coverage is not applicable because it did not occur at the supplier's place of business. This issue may not arise as arguably a business conducting a supply chain owns the transportation vehicle and it is the supplier's property.  But it never hurts to be doubly insured.)
Ask for a Certificate of Insurance for the supply chains general commercial liability policy.
Does your supplier have logistics management error and omissions liability policy? If so, also obtain a Certificate of Insurance.
Does your supplier have cyber risk insurance which covers third party losses from business interruption if the supplier is shut down due to a cyber-attack? If so, ask for Certificate of Insurance and to be named as an additional insured.
In closing it is always a good practice to establish a good working relationship with your key suppliers and engage in any working supply chain group to solve problems both  before and after they occur.
Image Credit:  Pixabay CCO Creative Commons free for commercial use.