Gun Clubs or Shooting Ranges have many similarities, but are really two very different types of facilities. A gun club is usually operated by the membership which pays dues or fees to belong, while a shooting range is operated by the business owner or a group of investors/owners who operate the business. Shooting ranges are usually run for a profit and have business customers, while gun clubs may or may not be for-profit. Gun clubs have members and guests, not clients.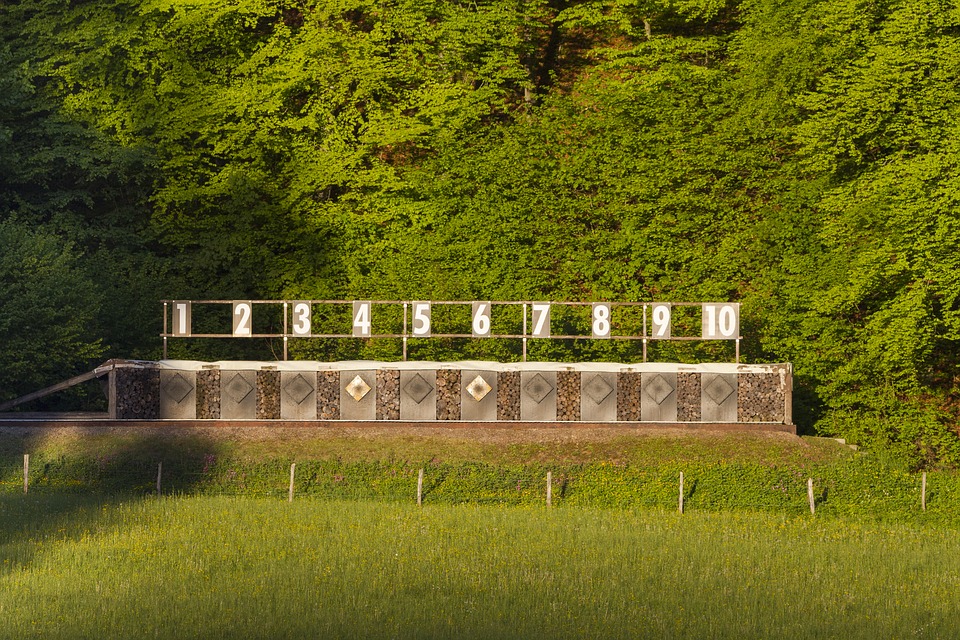 Assuming that you operate a shooting range for commercial purposes or you are getting ready to start such a business, you are going to need excellent gun club and shooting range insurance that will protect you and your customers from many perils.
First, shooing ranges have the same insurance needs as most businesses including commercial general liability, and workers compensation if you have employees.  Usually these two types of insurance are fundamental for business owners as they are required by law in most states.
Second, you need property insurance to cover damages and repairs to all types of property which the business uses to operate.  You should start by making a list of all commercial property that your business owns, similar to an inventory and include all types of property: e.g.
Real estate,
Buildings and their fixtures,
Office furniture and decorative pieces.
Automobiles, trucks, golf carts, tractors and lawn tractors and any other type of moving vehicles you use to care for the premises or in the business operations
Guns and ammo, gun cleaning equipment, and gunsmiths equipment
All other business equipment for instance: gloves, ear protection, protective glasses, archery
Equipment, or any other related items whether you furnish it rent it or sell it.
Signage not attached to the building needs to be specifically included by a supplement or endorsement.
Books of Account, computer hardware and software,
Depending upon how much and what types of equipment your business owns and operates, you may need an additional inland marine policy.  Along with property coverage you should consider coverage for loss of the data, should a power or equipment failure damage the data or information stored, and additional protection from a security breach or cyber-attack to cover resulting costs for loss of income during an outage, expenses to make notification to those who privacy has been breached and damages to clients privacy.
Other items owned  by the business will depend on what items you offer for sale such as food, drinks, alcoholic beverages, gun supplies, etc.  If you sell food you might need lots of other equipment's such as cooler, coffee pots, stoves, refrigerator etc.  You may need a rider or supplement for refrigeration as this is a common exclusion on many property policies.
The key factor when purchasing insurance is to make sure the gun clubs shooting ranges obtain coverage for all property.
Shooting ranges should carry  a combination of stand-alone and supplemental policies or a comprehensive business owner's package with endorsements.
Next you need to consider what liability your business could incur from the operations of a shooting range. First of all you need liability for the use of any type of firearm or other types of sport like archery or clay/skeet.  If your business offers instruction or classes in shooting you will need liability coverage and errors and omissions.   You will need first and third party liability for these matters. You may also participate in competitive shooting and other events which will require event coverage or firearm related events coverage.  If you decide to sell beer or alcohol you will need liquor liability specifically which will usually be an additional endorsement.
You may determine that you want to provide on premises gun repair and, or gunsmith services. In that case you will need products liability and errors and omission or alternately gunsmith insurance which specifically includes these types.  You will need Marine Inland or Bailee's insurance if you store clients' guns or keep them while you repair the item.  You will also want to include Crime Coverage to cover theft of your property or you clients by employees if your property insurance does not specifically cover it.
Shooting ranges may have special insurance needs when nearby residential property or businesses expand until they are closely located to your business.  Neighbors and persons who are affected by your activities can sue for nuisance such as noise, pollution, and violation of regulatory and environmental laws and in particular pollution.
Lead pollution is a very serious environmental pollution concern for shooting ranges.
People in close proximity to the lead, which is contained in the bullets and the dust from the bullets when it hits the target, can suffer severe injury especially children.  Lead pollution can cause contamination of adjoining properties and waters downstream from you. Lead exposure can lead to injuries to citizens and clients arising from the exposure to the dust and the bullets, as well as employees being injured by exposure.  An environmental insurance policy or endorsement is an absolute necessity to battle litigation, fees and fines from regulatory and government agencies.  In order to minimize some of your costs you will want to have a safety plan which includes having your ventilation systems monitored, cleaned, maintained and insured as well as your environmental policy.  Your employees should take every safety precaution available while cleaning the facility to shield themselves from exposure to the lead dust. Employees are required to have their lead levels monitored by OSHA periodically, which can lead to warnings, fines, medical expenses, remedial action and closure of the business temporarily.
So if you want a bang up insurance policy  covering all your needs do some homework, meet with your agent, ask lots of questions and make sure the policy you purchase is right for you.