As the health care professions evolve and grow exponentially, so does the need for professional liability for new categories of health care providers. Health care providers encompasses a broad range of medical occupations ranging from doctors to doulas and includes nurses, therapists of all sorts, specialists in certain fields of medicine, naturopaths, osteopaths, paramedics and medical care transporters to name but a few.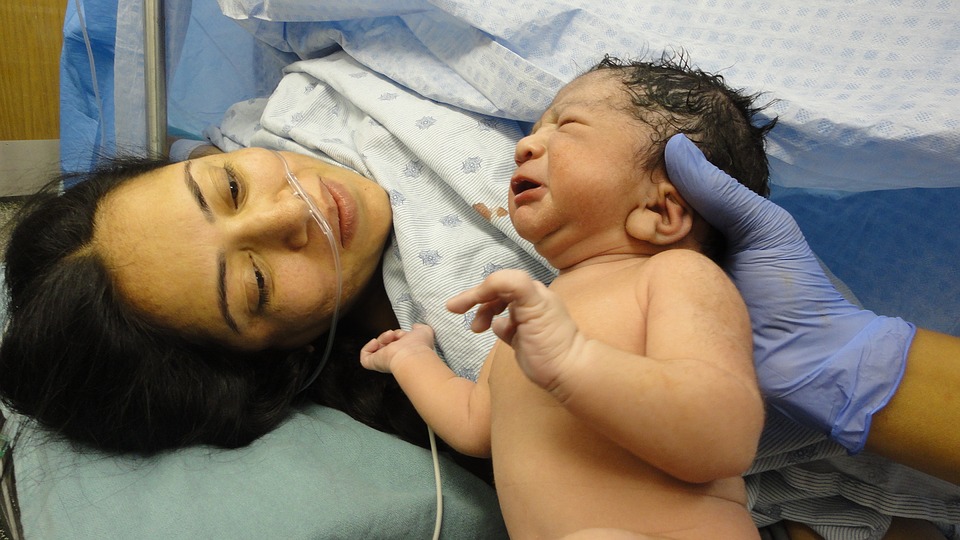 Professional liability in the health field is also known as medical malpractice.  The premise for doulas is pretty simple.  If a patient is injured in the course of treatment by doctors, nurses, doulas, or other health care providers, he or she may have liability for errors made by the provider during the course of treatment. They also can have liability for failing to take action when they should have.  It might sound straightforward and simple but proving liability is not simple at all. A litigant has to prove a number of factors based on the medical malpractice statutes in the state which has jurisdiction over the claim.  Various states use differing methods for establishing fault and determining liability, measuring percentage of fault, calculating damages and capping monies awarded as damages. So if you are forced to defend a claim against you it can result in large legal fees and monetary damages if you are found negligent.  Thus professional liability insurance is critical for all health care providers.
Why is that the case?   Professional Liability has been around for a very long time.  The first case in America was brought in 1794, five years after President George Washington was sworn in to office. (Kaiser Family Foundation)  The cause of action was also codified in 1799 for violations of public health and tort cases for private health care errors. Originally malpractice cases were generally against doctors only, usually surgeons.
Nurses were not regulated or licensed until 1938 when the State of New York enacted the first mandatory Nurse Practices Act.  Nursing was predominately occupied by females, who were seen merely as assistants and perhaps this factor influenced the reluctance to sue a nurse. Both criminal cases and malpractice cases against nurses were rarely brought until late 1960's and early 1970's.   After that bringing a medical malpractice suit rapidly evolved to include suing nurses, doctors other than surgeons, e.g. anesthesiologists and radiologists, as well as health care facilities and pharmaceutical companies.
Next medical malpractice was applied to dentists, osteopaths, chiropractors,pharmacists, naturopaths and complimentary alternative medicine (CAM), clinics, surgery centers and nursing homes, nurse practitioner and physician's assistants.  Naturopaths are regulated by the American Association of Naturopathic Physicians and are recognized in approximately 20 states. These newer categories began to be included in the legal definition of a health care provider in many state laws and the Code of Federal Regulations.  This factor helped to expand the scope of malpractice. In many cases the person being sued was an employee of a medical facility or hospital and of course the hospital or facility had vicarious liability as the employer; and better assets and insurance to cover the claims which rendered them a better target for suits. So law suits were expanded to be brought against both the hospital and the medical care providers.
Eventually, professional liability was expanded to include paramedics and other para professionals who were either independent contractors or employees of another entity but not employees of the hospital or medical facility.  Paramedics often worked for a governmental entity such as a city or a fire district and the issue of government immunity was presented to try to avoid liability. That argument failed for the most part but an action may be more procedurally difficult when government entities are involved.
During the course of history of malpractice in the U.S, the theory of liability became entrenched as negligence on the part of the medical provider at fault. Presently to win a suit. The plaintiff must show:
1.  That there is a duty of care owed by the provider to the injured party,
2.  That there was a breach of that duty in the form of a misdiagnosis, improper care or neglect, or exposure to a dirty or non-sterile environment, by the health care provider.  The breach of duty is judged by the standard of care set for that particular occupation,
3. The plaintiff must also prove causation of the injury,
4.  The amount of damages incurred both currently and in the future for medical care.
So it seems that presently any occupation connected with the medical field can be liable for negligence provided that the patient can prove the four 4 elements above.  This standards puts every health care provider in the medical field at risk. As a result, all health care providers need professional liability insurance even if they are an employee of a hospital or medical facility.   The reason for this is
Two particularly significant lifetime events highlight the need for professional liability. Those are the beginning of life/birth and end of life/death. Historically physicians were sued frequently for defects to babies' occurring during childbirth especially cerebral palsy.  Times have changed and those types of cases are less frequent.  Research and training has made the birthing process easier. Now all types of innovations are implemented during pregnancy and birthing including The Strong Start for Mothers and Newborns Initiative and Helping Babies Breath.  Little extras such as heated blankets and water assisted birth or use of labor tubs to ease the pain of childbirth are recognized as suitable for use in the delivery. Additionally, there is a belief that childbirth should take place in as natural setting.
One very popular example of a health care provider who is not a doctor is a midwife (doulas) who presides over the birth at the home of the parents or during most of labor until the actual delivery of the baby.  Usually the birth of a child is a joyful event but even with all the medical advances many unexpected things can go wrong at a birth. Doulas and/or midwives can be sued just as doctors can for their errors or omissions during birth.
At the opposite end of this spectrum are midwives called death doulas or end of life coaches.  Death Doula's functions may include providing peace and comfort through emotional and spiritual support, assistance with preparation of forms, coordinate care by various health professionals and help plan the burial and transportation after passing as well as physically caring for the dying and rendering palliative care depending on the extent of their medical training including administration of prescribed medications.
This job is inherently more risky than a birth.  The end result is that the patient is going to leave this world and there is rarely a happy ending although doulas can help ensure a peaceful and tranquil passing.  Many family members are grief stricken and one of the stages they experience is anger.  The death doula may be the person they lash out at even though the doula provided as much care and comfort as possible.  While the patient may have been mentally ready and prepared for their death, it does not necessarily mean the loved ones left behind are.
So it is readily apparent that any health care provider can be sued for negligence regardless of the merits of the claim, the wisest choice is to have professional liability if you work in any of the medical fields and render actual physical care or give medical advice to any patient. Thus virtually all all health care providers need the protection of professional liability. Even if you are an employee of a hospital or other facility you need your own insurance as the employer's liability policy may not be large enough
In addition to obtaining professional liability you need to consider several issues to determine what you need in a policy.
1.  How much should your limit.  Your insurance carrier may require it be at least a certain amount. Of the hospital that you are on staff have a set amount. You should revisit the amount at times to make sure you have a high enough limit to cover liability in the jurisdiction you practice in,
2. Do you want a policy that pays any legal expenses from the policy limits or outside the limits?  Legal expense may in some cases use up the limits of the policy leaving no funds or insufficient funds to pay the damage award. Inside the limits is generally cheaper.
3.  Whether to carry occurrence based or a claims-made liability policy may differ with the circumstance.  Returning to birth as an example, the negligence may not be apparent for many years to come while at death it is finite and there are limitations usually set by state statute to determine how long a plaintiff has to bring suit after the passing of a loved one. Claims made policies only covers claims made during the policy period while occurrence based covers claims where the injury that happened during the policy period but a claims is not filed until after the policy is expired.
4.  Do you or the insurance carrier have the right to consent to settle?  You should have your agent or attorney thoroughly explain this clause in your policy and the consequence of not settling.
5.  Do you want to have an arbitration clause in your policy?  Some carriers routinely include this settlement tactic in the policy.
There is really no easy way to select coverage but an independent insurance agent or your attorney can help you ensure you have adequate coverage.