What Beauty Salon Owners need to know about insurance before entering into a Chair or Booth Rental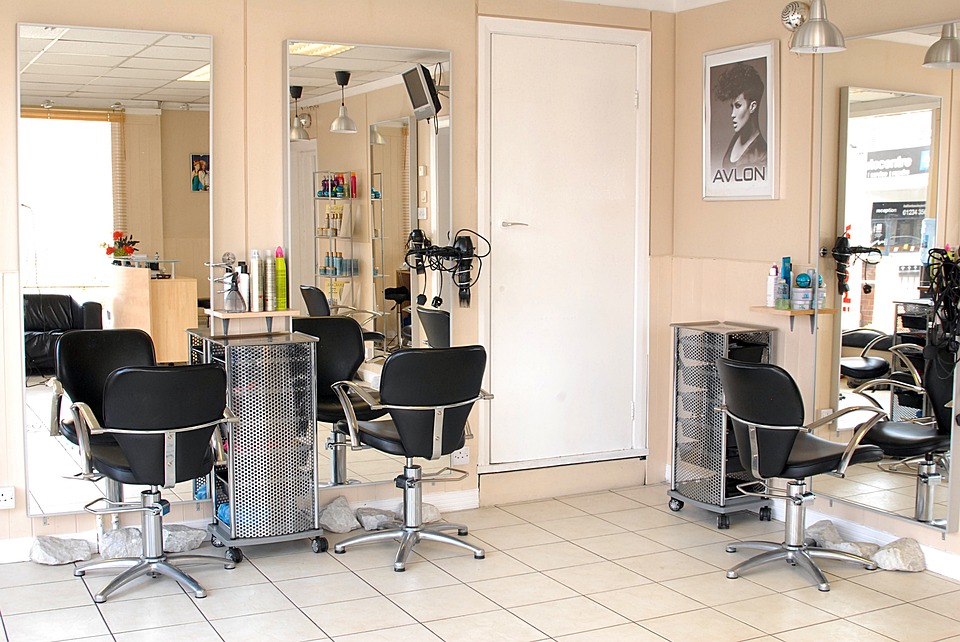 In the Beauty Salon industry the practice of renting a chair or boot to a stylist has been around a very long time since the early 1900's.  This tradition fell out of vogue and the number of renters declined. See Booth Renters 101: A Guide for Owners Renters. Beyond the Chair.com Judiffier Pearson, 1916.  In fact chair rentals are no longer legal in some states such as Pennsylvania. However, it is increasing in popularity again and is expected to be one of the fastest growing trends in this industry.
From a salon owners perspective it might seem quite attractive.  It can offer many benefits such as:
Cuts down on the building overhead.
It is a standard flat rate not dependent on the stylist's income.
The salon owner does not pay a wages, workers compensation insurance, employee or ER taxes for the renter:
The salon owner does not pay for the supplies or products used by the stylist
It may reduce the salon owner's actual time standing on their feet while providing services for the clientele, which may be of significant value as the national work force as whole, including salon owners is aging.
So what's the catch?  First this relationship radically differs from an employee employer relationship and is actually a landlord tenant relationship giving the tenant rights of recovery an employee does not have.  Second, there are numerous legal and tax issues which must be addressed in a contract in order to meet the Internal Revenue regulations:  See Booth Rental-Legal and IRS Compliance, businesecon.org/2013. If you do not meet the requirements of an independent contractor IRS may determine you misclassified the employee and are now liable for taxes and/or Workers Comp. If you are going to rely on booth rentals you really need to have an attorney specifically design a standard contract that complies with your state laws that you can tweak to use for all booth rentals.  Your contract needs to be salon specific and cover every material factor including: guess what insurance!
In regard to insurance, our contract should spell out:
all types of insurance that you are requiring the chair renter/ lessor to carry
the face amount you are requiring
that both the salon and you personally be named as additional insureds and that you be entitled to copies of all policies and copies of any policy changes  be provided to you by the insurance company at the salon's location. This is because your salon is liable if the renter fails to carry insurance and it is likely you will be joined in any lawsuit.
The contract should require that the tenant's coverage be primary and noncontributing. with the insurance maintained by the landlord. This means the tenants insurance coverage is depleted before the renter or the insurer can seek recovery from the salon owner's coverage.
The lease should also require the renter's insurer to be licensed in the state in which the property is located and that they have sufficient total assets to cover its policy risks and satisfy certain Financial Strength ratings by A.M. Best Company.
The alternative to this is, a few insurers will allow Salon Owners to have a rider for Independent Contractors; if they meet all the regulations and qualify as Independent Contractors. The key for this arrangement to work is the cost for the add on or rider is set out clearly in the contract as a dollar amount between the Chair Renter and the Salon Owner which must be reimbursed to the Salon owner. (Although  is not a common  insurance practice there is nothing wrong with mentoring a new renter/Independent contract and trying to help them get established by offering information on types of insurance available, or even asking your agent to design a Business Owners Package which protects both parties. (See. "Changing the Booth Rental Salon Structure Entirely:  Don't be Just a Landlord." The Ugly Beauty Business Dec. 2013.Tina Alberino.
If you choose to go the traditional route, what type of insurance is going to provide you and your business with the most protection from the renter's actions? Of course, you want the renter to carry both General Liability and Professional Liability which most trade organizations in the industry recommend for the renter. As a salon owner you want to ensure that your needs are covered so you may want the renter to carry more diverse coverage. One obvious choice is Damage to Premises Rented to you.  You may want to require the renter to furnish Personal and Advertising Injury as well as Tenant's Legal Liability. If the renter is advertising you could be injured if reference is made to your name, salon or your address in the ad. Or you could co- advertise or feature their service in your advertisement but may lead to issues if the renter is not professional and above board.
Optional insurances highlighted above above can be purchased through a business owner's package or as separate add on to generally liability.  These packages are available to the salon owner and are also applicable to a renter who, in essence is a small business owner as well. The packages can include all of the above; plus, Back up of Sewer and Drain, Business Property, Commercial Auto, Inland Marine, Products liability, Products -Completed operations, Damages to Premises Rented, Personal and Advertising Injury and Loss of Business Income and Extra Expenses, Equipment Breakdown, Mechanical Breakdown, Identity Recovery Umbrella Liability, Cyberflex Coverage, Stretch Coverage which can cover just about any item owned or used in providing Services, including while being transported or being used offsite for a wedding or event of some type, Bailee's insurance and bodily injury by disease.
So perhaps a risk management review with your agent or broker is a necessary step to protect you before renting a chair. This is particularly true if you are adding a new type of service you have not had in the past as more salons are embracing the spa model and offering expanded services to meet the clients need. You want to be sure that your general classification code for liability includes this category of services or it is added to your policy. Each new service may have a classification code of their own for example nail salons, nail technicians and Esthetician professionals.  Each may have a different class code under the code used by the insurer applicable to the state you're salon is I, and may have different licensing requirements.   As part of your insurance risk review you agent or broker can advise you on emerging risks you may not be aware of   relating to the industry. A perfect example is what is happening in NY with nail technicians and manicurists.
Due to the practices of a few unscrupulous nail shop owners, nail technicians were paid unfair wages and forced to participate in illegal activities.  New York took swift legal action against the owners and enacted new laws.  The media attention generated by the investigation cast the nail salon profession in a negative light.  It also sparked growing health concerns impacting nail technicians, manicurists; and pedicurists and their unborn children including cancer, miscarriages and birth defects after a second research study came out on the health of nail technicians.
The medical issue is sure to spark litigation by the public, renters and employees alike and drive up concerns over the risk involved in running a nail salon or having employees and or renters who engage in nail services. Expect it to generate new stricter OSHA regulations for the protection of the public, nail technicians, whether a renter or an employee, and other employees exposed to the chemicals, fumes and residual dust from products. Anticipate more restrictive regulations for protective equipment as well as ventilation systems and/or HVAC systems along with changes in the building code used for beauty and nail salons in your region. you may want to get an inspection to ensure code compliance.
Products liability cases against the manufacturer of the products used by nail technicians can be expected. General liability claims may rise against the salon owner where a claim is for exposure to products resulting in cancer, miscarriage, birth defects and bodily injury by disease, by persons who were the salons clients not the chair renters Additionally, the renter does not qualify as an employee and so would not be able to bring a worker's comp claim but that does not mean a renter cannot bring a general liability claim against you for an injury caused by one of your employees or another renter.
If you, the salon owner has a renter (or employee) who renders nail services or uses chemicals not frequently used for styling hair you would be wise to inquire at your insurance risk review if your policy aggregates and medical expense coverage is adequate