Upholstery and carpet cleaning: Insurance challenges in water remediation and storm damage cleanup
Cleaning carpet and upholstery, while unpleasant at times, is generally a safe business activity for both the owner of the business and the employees of the carpet cleaning business. Some personal safety considerations exist while on a job site, and injuries do occur, but it is not a routinely dangerous or risky type of work.  However, this factor can significantly change when companies engage in water related disaster remediation and storm cleanup. This occupational field is fraught with insurance land mines which could leave you little or no coverage.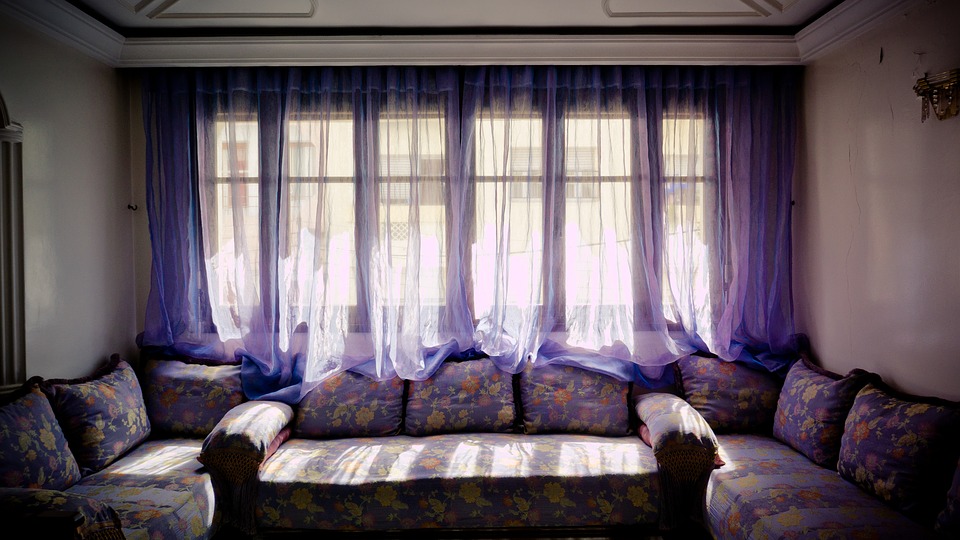 The risk for an upholstery and carpet cleaning business engaging in storm cleanup is heightened for several reasons:
Workers are subjected to numerous dangerous conditions while doing cleanup which results in higher workers comp premiums for the business.
The property owner may not be covered under their insurance due to pollution exclusions for Category 3 Water damages related to flooding and storm damage which may make them incapable of paying for the cleanup;
Workers are dealing with the emotional turmoil experienced by their clients who are already suffering horrific losses from flood and water damage which can be compounded by lack of insurance coverage due to exclusions.
Your commercial general liability or business owner's policy has absolute pollution exclusion which may nullify your general liability coverage.
Storm cleanup can lead to exposure to many toxins and environmental pollutants, including parasites, pesticides, sewage, fungi, bacteria, mud, sludge, toxic chemicals, residue, animal and human bodies, body parts, mold, mildew, rot and, of course; contaminated sea, ground and flood waters from oceans, rivers and lakes.  Additionally, workers can be exposed to rodents, reptiles and animals in the water that all carry diseases transmitted by biting or injecting venom, causing injury and sometimes death.  Employees can also be traumatized by these experiences. This environment leaves the employees in the direct path to acquire related illnesses and injuries.  This factor can influence the rate of workers compensation premium that the business will have to pay in the future and raises the costs for protective equipment that needs to be provided for the health and safety of the employees.  See OSHA Fact Sheets for safety measures to protect employees during water remediation work.
Not only the employees' health may be affected, but the company's financial health can be impacted when undertaking storm cleanup or remediation even when it pertains to just floors and upholstered furniture if there is or has been exposure to flood waters. Flood or storm water is by definition Category 3 water previously referred to as black water which is automatically defined as a pollutant.  The company's Commercial General Liability policy undoubtedly contains numerous exclusions related to Class 3 water, mold and other pollutants. These are pollution exclusions.
Homeowners have policy exclusions for pollutants as well. They may affect the property owner's coverage for any water damage especially if mold is present, unless they have purchase additional coverage by endorsements which covers the exclusions. You should verify coverage with the Homeowners insurance carrier if you are depending on them for payment for your services.
As a result of the exclusions for both parties, insurance coverage for this occupation is rife with issues and problems for the business owner.  In order to adequately protect the business three areas must be carefully covered.
First, all business insurance is categorized by class codes for general liability, standard industry classification and/or workers compensation.  All of these codes for a standard carpet and upholstery cleaning business change when a company performs storm cleanup and water remediation activities and falls under different class codes. So if your business undertakes water remediation as a new business activity you will need to add additional coverage for these activities by class codes or they may otherwise be excluded. If you proceed without changing your class codes you and you employees may not be covered for any water remediation jobs, so this is a critically necessary step. Many insurer do not cover water remediation firms at all and if you have not clear indicated you are doing that type of work, the carrier may not have to cover you.
Next you should determine what type of pollution exclusions are in your general liability policy, e.g. mold, fungus or bacteria that might prevent coverage. You may encounter any number of pollutants while performing storm water remediation.
Third, after examining your policy, you may need to obtain one or several more types of coverage for items that are excluded. In the past it was extremely difficult to obtain comprehensive coverage for remediation contractors.  Contractor's pollution liability was thought to be the answer, but the mold exclusion became a huge issue prior to 2006 which could void your entire CGL policy and any contractor's pollution policy.  See General Liability Insurance & Mold. April, 2008 http://www.restorationindustry.org for an in-depth history.
Refinements were made continuously to contractor's liability policies and in today's market CPL's, together with endorsements are available covering most pollutants but it is up to you and your agent to ensure you purchase coverage for all conceivable risks.  Endorsements are generally available on a claims made or completed operations basis.  Additionally. In order to perform water remediation your business should comply with the ANSI/IICRC S 500 and S 520. Standards for Water Restoration to protect yourself from Professional Liability and purchase insurance covering that risk.
Water remediation is a very complex field and protection from liability is absolutely vital.  Before undertaking this venture be sure you have researched your insurance options carefully. Other material which may be helpful are: 1.  Mold Risk Management by Restoration Contractors http://www.armr.net  2. Contractor's Pollution Liability Update;  and 3.. Environmental Insurance: Just the Facts,http://www.irmi.com.
Common Flooring Contractors Business Liability Classification Codes
SIC Business Insurance Codes:
1752: Floor Laying And Other Floor Work
3253: Tile Floor Installers
2273: Carpet Installation
3996: Linoleum and Hard Surface Installation
NAICS Liability Classifications:
238330: Flooring Contractors
Business ISO General Liability:
91341: Interior Carpentry
94569: Floor Covering Installation—Not Ceramic, Tile or Stone
Common Workers Compensation Class Codes:
5478: Carpet, Linoleum, Vinyl Installation
5438: Tile Floor Installation
5437: Hardwood Floor Installation and Refinishing
5645: Residential Construction
5651: Commercial Carpentry
5436: California—Hardwood Floor Installation
Image Credit: Pixabay.com, CCO Creative Commons: No attribution required.