This year marks the XXIII Winter Olympic Games which is set in Pyeongchang,  South Korea, in a picturesque setting in the Taebaek Mountains. The Taebaekan National Park is home to the enchanting and ethereal Snow Festival which coincides with the Olympic Games this year. If you are attending the Olympics or just planning a trip, travel insurance may be perfect fit for you.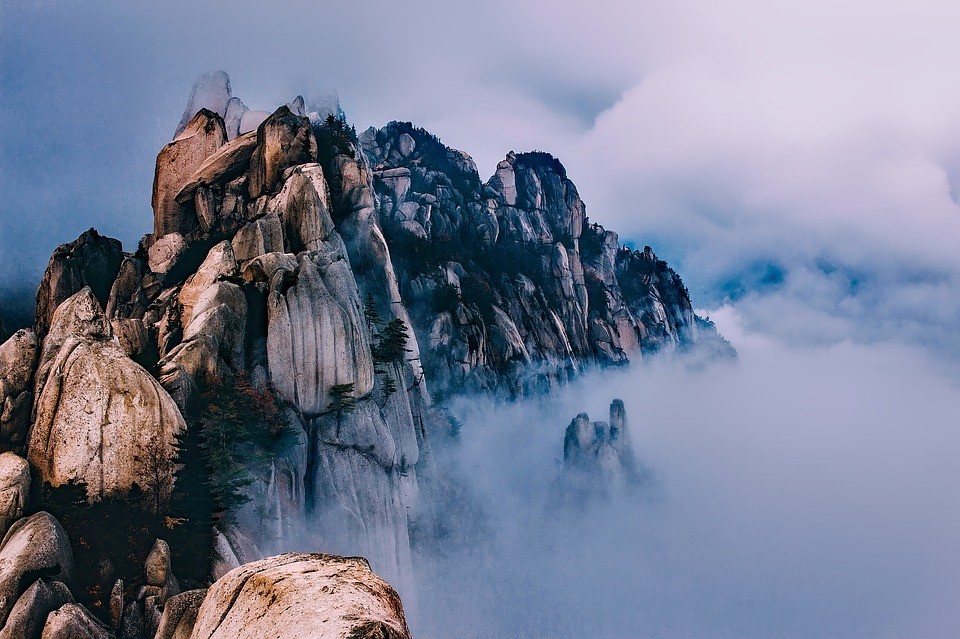 Photo courtesy of pixabay.com via:   https://cdn.pixabay.com/photo/2016/11/04/13/52/south-korea-1797828_960-720.jpg
Different types of travel insurance protects you for many things and you need to be aware of the different types and the nuances of coverage for each type. Travel insurance can cover, accidents, illness, and medical emergencies, missed flights, and canceled tours, lost luggage, theft, terrorism, travel company bankruptcies, emergency evacuations and transporting your body home in the event of death depending on a number of factors.    See:  http://Travel Insurance Tips by Rick Steves' Europe
But there are precautions you need to take before you purchase any certain policy. First of all you have a duty to read any insurance policy and it is in your best interest to thoroughly understand it and ask pointed questions about wording that you don't understand or that is vague.  You want to be sure that you have comprehensive insurance which cover all possibilities; or if you choose a policy with exclusions, you buy supplements to cover the exclusions or have other options for anticipated occurrences or they are not applicable. For instance, if you don't intend to participate in sports you don't need sports coverage.
Trip cancellation and trip interruption are some of the primary reasons for buying travel insurance.  Unfortunately life happens and in many instances if you or one of your party have to cancel it is generally covered.  That may not be the case if the airline goes bankrupt or out of business. This is not standard coverage according to the Daily Mail.
Actually, in this instance you need either Scheduled Airline Failure Insurance or End Supplier Failure insurance which covers you in the event any provider or service you are using, e.g. a hotel, goes out of business or bankrupt.
Another issue can arise if your relying on your health insurance to cover your medical expense for any illness you might experience while traveling so do not take this issue for granted.   Your own health insurance may provide some coverage while out of the county but Medicare generally does not. If that is the case then your Medicare supplement will not usually  cover any expenses but if you have a Medigap policy instead it could.  Your insurance carrier may require pre-notification and authorization before you travel out of the country. Be sure to check with your travel or insurance agent to see if you need a specific travel health plan and what it covers.
Even if you do have cover you may want medical travel insurance to cover anything including deductibles which are not covered by your plan. Also If you have a preexisting illness it may be covered under your trip cancellation insurance if you listed it as a known condition. Be aware that if you or another member of your party has in the past or is presently experiencing mental health issues, they may be denied coverage for health and travel by some carriers so be sure to shop for carriers who do not exclude this group.
Sporting equipment is a very odd item in regard to coverage.   Standard travel insurance covers the items while in transit (similar to Marine Inland); or if the equipment is lost or stolen in some instances, but;   If you are irresponsible and just leave your items accidentally, chances are the loss of the equipment will not be covered.  Additionally, if you leave your items with a stranger you most certainly will not be covered. Also, if you rent a car and leave the equipment where it can be seen in plain sight it will not be covered, but should be if concealed appropriately.  Another exception applies if you check or stow the equipment with an operator of a mode of transport, for example a tour bus or train; your travel insurance may not cover it but the operator of the transport should.
While attending the games you will probably want to use snow related sporting goods so you need to be covered if you are using your own equipment. (Rental insurance usually covers any hazard incurred while using the equipment) While many countries are being inundated with snow and some mountainous areas including the Alps are being blasted by record snowfall, blizzards and possible avalanches this area of South Korea has not receive as much snow since December.
Although South Korea does experience large snowfall events, very cold temperatures and earthquakes it has not had record snowfall this year. However, the ski resorts in the area use snow manufacturing equipment and groom the snow meticulously to prepare for snow related sports and activities so you should be able to enjoy these activities at your leisure depending on the Olympic schedule.
Be aware that simple travel insurance generally and almost universally excludes almost all use of the item for the sport it was intended to be used for.  In other words travel insurance will not cover any damage to your equipment while skiing, snowboarding or other snow related activity unless you supplement it with snow sports coverage. Another very common exclusion is the alcohol exclusion rule which prohibits recovery for accidents while you are drinking.
There are many reasons for having other types of travel insurance in place this particular year.  Regardless of your politics, travel can expose you to dangers you would not normally encounter.  South Korea is of course geographically close to North Korea.  Tensions were high between South Korea and North Korea and Russia as well due to restriction on Russian athlete's participation, but tensions appear to be lessened between the two Korean countries and Russia after joint participation agreements were reached and invitations were sent promoting participation in the games.  Thus, everyone earnestly hopes for a peaceful and tranquil period during the games.  But there are still other nations with reasons for causing turmoil, , or you may just prefer to be cautious, so terrorism, kidnapping, war & armed conflicts insurance are options you really want to consider. These are generally exclusions from travel so you would need separate coverage.
It is very important to check the U.S. Depart of State for travel warnings regarding Korea.  If one is issued your travel insurance and health insurance may not be honored.
In any event Insurance should be given consideration whether traveling to Korea or anywhere in the world.  Nationwide, Progressive and Travelers are some of the larger carriers which provide travel insurance. See www.progressive.com/travel. 
Many others carriers offer this insurance as well.