Microblading, isn't it like Tattoo's or Permanent Makeup?  Is it too risky for your beauty salon?
Microblading is all the rage at present and anticipated to continue growing exponentially in 2017. Numerous types of businesses are performing this beatification process and thousands of women are scurrying to places where they can have the technique performed.  If you are thinking of adding microblading to the current menu available at your beauty salon or spa, you need to be aware of the benefits and the risks to ensure your business is protected.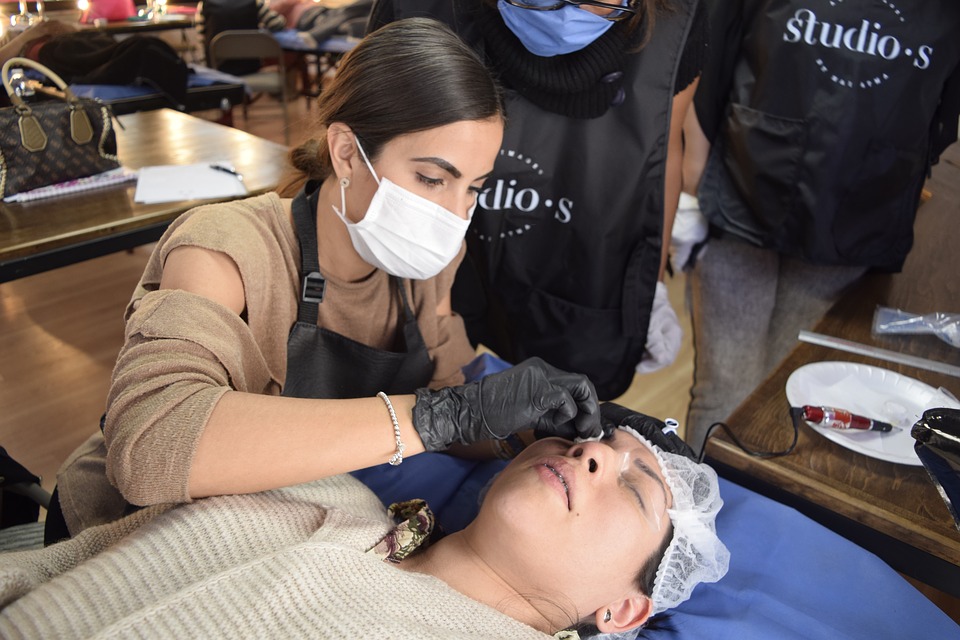 Microblading is the process of making minute incisions in the skin surrounding a person's eyebrows and injecting tattoo ink or pigment, which is preferred by some artists, to make the client's eyebrows appear full and lush. In Microblading you are not cutting hair or applying an external chemical process to hair which can grow back rapidly; you are cutting into the skin and tissue in close proximity to the eye and the brain with a needle very similar to a scalpel. You are injecting tattoo ink or pigment into the cuts in the skin and tissue which can result in a variety of infections and complications.  These include fistulas, inflammation, inflammatory diseases of the eye, eyebrow, facial tissue, glands and muscles with spreading to the brain, scarring, and hyper-pigmentation. http:/www.ivylasersalon.com/microblading-dangers-and-disasters/Additionally, there is danger of transmittal of blood borne pathogens and communicable diseases.  All of these can be caused by:
Contamination of the instruments used in the procedure,
the actual ink or pigment injected into the skin,
And/or the local water used to dilute the inks used in the process.
Microblading is not the only common name for this procedure.  It is also referred to as eyebrow embroidery, micro stroking or feather touch and technically includes the process of micro-pigmentation. According to the Skin Science Institute, it is usually administered by an esthetician, tattoo or make up artist.
Regulation of artists performing Microblading is sporadic and confusing. There are no well-defined processes developed for compliance with all the applicable laws and rules. While Cosmetologists have a very structured training and regulation process for licensing, microblading is not regulated in the same manner.  Each state sets standards for training in tattooing and permanent makeup and determines whether they need to be licensed or certified; how many hours of training are required and whether an apprenticeship is needed.
Microblading artists are usually a permanent make-up or tattoo artist as the FDA regulates tattoos, including eyebrow tattooing, and considers it to be permanent cosmetic makeup. Tattoos & Permanent makeup: Fact Sheet, http://www.fda.gov  Whether you choose to use pigment, which some artists prefer, or tattoo ink; the product used for Microblading, has to be approved under the Federal Food, Drug and Cosmetics Act. Laws regulating the actual tattooing process vary significantly depending on the state you are working in. Usually the State Department of Professional Regulations regulates both Cosmetologists and Tattooing separately but some states do not even mention Makeup Artists, Permanent Make-up Artists or Estheticians.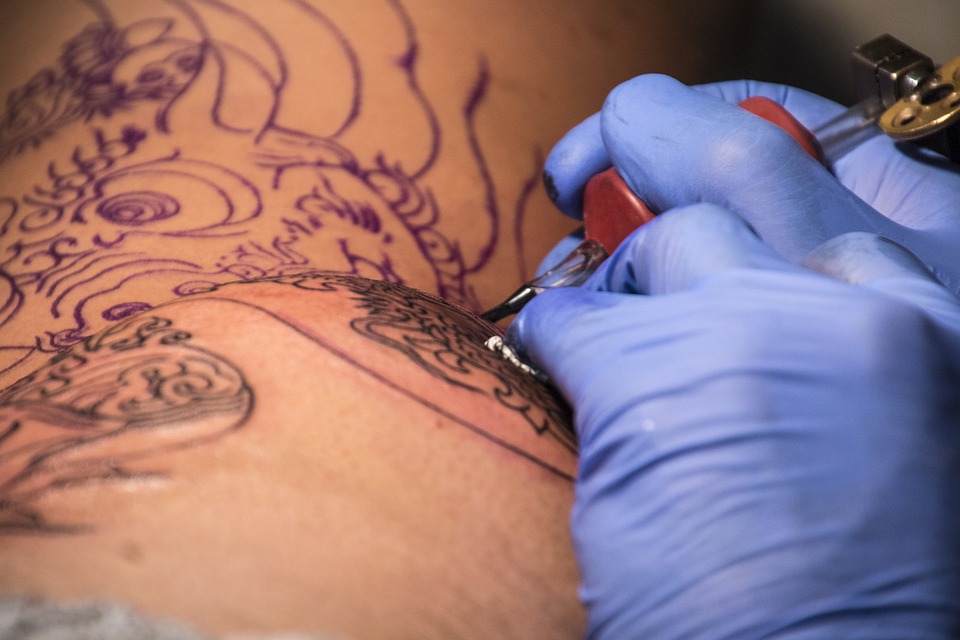 The Microblading process exposes you to liability well beyond the normal routine matter for a beauty shop or spa and is actually more akin to a medical procedure.
It is fraught with risks for the clientele, leaving you quite vulnerable to liability. On the other hand, it is a very popular procedure, especially with older women, who comprise a large portion of the clients who use salons for this procedure. Additionally, you want to remain competitive in this field so what can you do to insure and protect your business?
The key factor is to you use all of the available insurance protection options wisely. It is incumbent upon you to inform your agent or carrier that you are going to start offering these services. If you do not inform the insurance company they have no way of knowing until you make a claim.
If you fail to inform your insurer it is easily arguable by the carrier that microblading is not covered under the general liability class codes or workers compensation class codes for a beauty salon under either a standard general liability policy or BOP for a beauty salon.
It is also arguable by an insurance carrier that Microblading is being performed by artists that are not covered under a standard general liability policy or BOP for cosmetology as they are not licensed cosmetologists.  This would hold true even if the policy has no specific exclusion for microblading.
So the answer here is you need coverage for the specific act of Microblading.   You can accomplish this by having a new BOP tailored to meet both a beauty shop  including a permanent makeup artist and a tattoo parlor performing Microblading.  This art can also be covered with an endorsement, supplements or a stand-alone policy specifically addressing the activity to be covered and the employees performing the activity.  You want the policy to clearly define what Microblading is in all of its many forms or names and specify that is covered in all instances.  You may want to fully describe the action of cutting the skin and injecting inks and pigments into the skin.  You want to make sure that your artists are certified or licensed appropriately in the state where the act will be performed.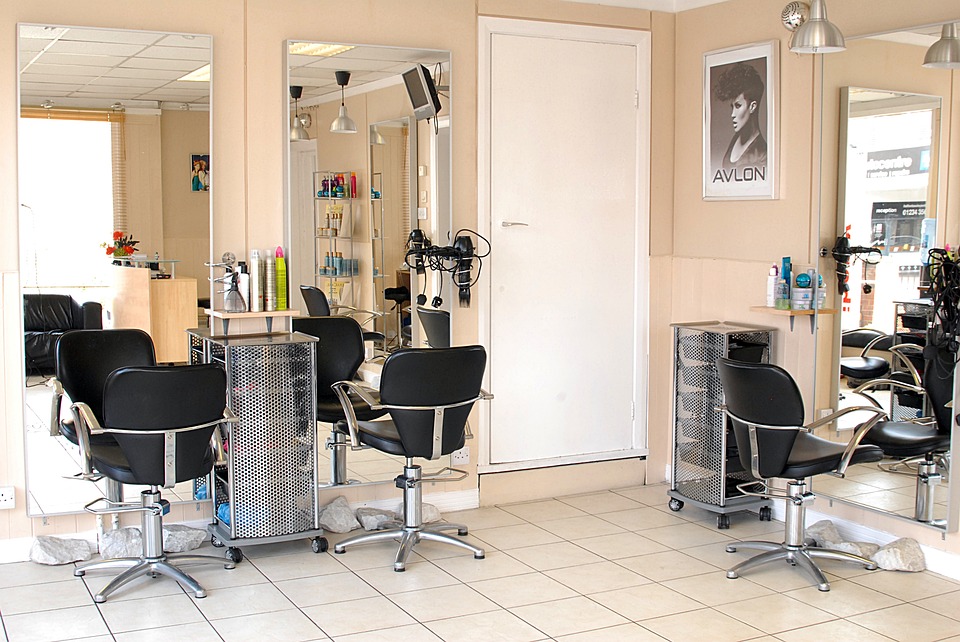 Also compare your  beauty shop policy to a tattoo artist or a permanent makeup artist policy and determine what acts are covered by a tattoo artist policy but are missing from your policy and then you want to add those  features by endorsements to your existing policy.
Of course you  will still absolutely need general liability, property insurance, workers' compensation and any others which are standard for salons.  Additionally, you need professional malpractice a/k/a as errors and omissions for permanent makeup artists and/or tattoo artists in addition to E&O for  the beauty shop.  You also need products liability, for the inks, pigments and blades.
Typically tattoo artist policies include completed operations which might not be a part of your cosmetology policy.  You will want to have this covered because tattooing can fade, leaving scars well after the tattoo is completed.  Tattoo parlor insurance usually includes protection against communicable disease and blood borne pathogens, as well as apprenticeship or guest artist insurance.  You cant have a tattoo business without this coverage.
If you plan on the artist  creating tattoos other than on the eyebrows, sexual abuse coverage may unfortunately  be a wise type of coverage to carry as clients sometimes want tattoos in delicate places which are usually performed in a secluded portion of the salon. Sadly some clients bring a claim for abuse or inappropriate touching which can be a battery, whether or not it is justified. This is not necessarily covered by standard crime coverage.  Don't hesitate to ask your agent to check whether this is covered on your policy if you have crime insurance.
So as they say, people make a statement about themselves when they obtain a tattoo. Your shop can make a statement too by the manner in which they create wearable art which enhances a client's facial appearance and have the pleasure and satisfaction of knowing their art is insured to the fullest extent possible.