Ways to keep your Automobile Shop running like "Greased lightning"
Automobile repair shops are one of the most needed and highly utilized businesses in the car loving culture of America.  Despite the vast popularity of cars, the repair industry has a somewhat tarnished image.  So why do people who love cars or those who just really need a car for transportation have a negative viewpoint about automobile repair shops?
People often feel that they were mistreated and/or deceived,treated rudely, charged unfair prices; or faulty workmanship was performed. They then tend to label the whole industry as bad.  Likewise, repair shops experience all varieties of customers and are subjected to rudeness theft, fraud, disloyal clients who purchase a cheaper product from a competitor while asking you for your advice, and other unpleasant situations.    Unfortunately, this is reality in the car repair business.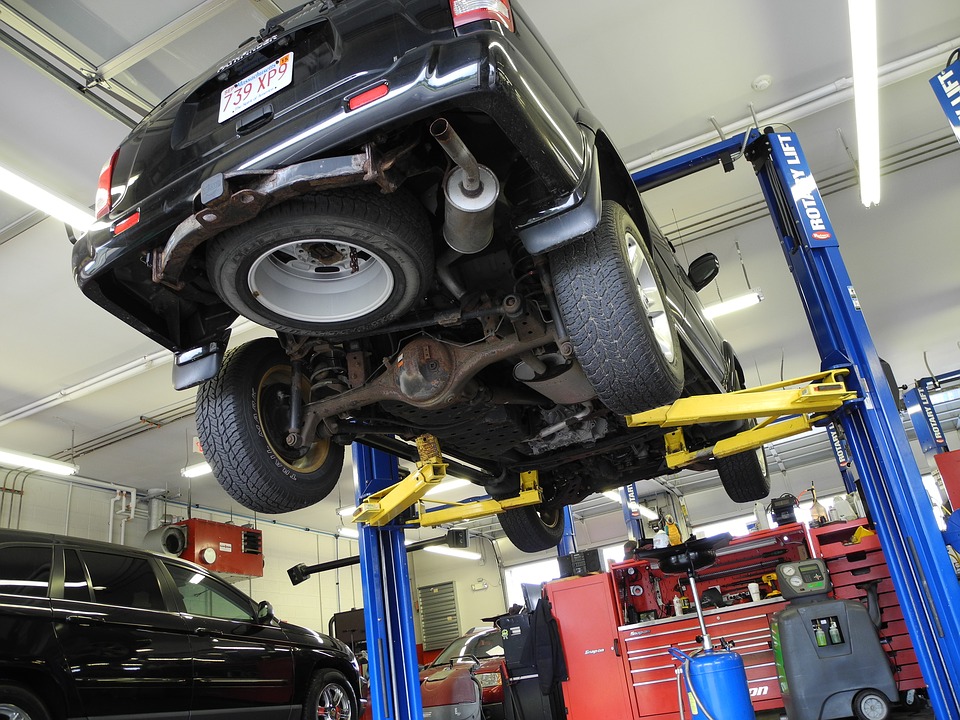 There are numerous types of automobile repair shops in the industry ranging from one owner with just a few employees to chains stores that feature oil changes and minor repairs to full service garages and huge dealerships. There is no one right formula for success for all.  This article focuses on general auto repair shops which provide a wide range of repairs to the public. Of course customers are vital to the industry, and you are codependent on customers just as they are on you.  What steps can you take to establish or improve the public perception regarding this symbiotic relationship?
People just really want to be treated fairly.  And they want to have their "baby" looking and running like greased lightning.  For non-musical car lovers "Greased Lightning" was the white 1948 Ford Deluxe convertible hot rod emblazoned with shooting silver and gold flames on the fenders which conveyed the image of being fast as lightning in the musical "Grease." This car became an icon in the movie industry and to the public. It was known as a "chic magnet" by the members of the T-Birds gang led by Danny Zuko (John Travolta) in his famous portrayal of their leader.   "Greased Lightning "was restored in the movie and roared to life after the proper care and attention of the T-Birds and their shop teacher. The rival gang leader drove Hell's Chariot, a 1949 Mercury, which featured black paint and red shooting flames.  This car was lost for a time after the movie, and later it was also lovingly restored in real life, by its original builder, after setting dormant for many years on the Paramount Lot.
You can take an example from "Grease"  and use the process of restoration to establish or rebuild a favorable image for your automobile repair shop by combining   good old fashioned excellent customer service combined with CYR (Cover your risks). A few suggestions for this are: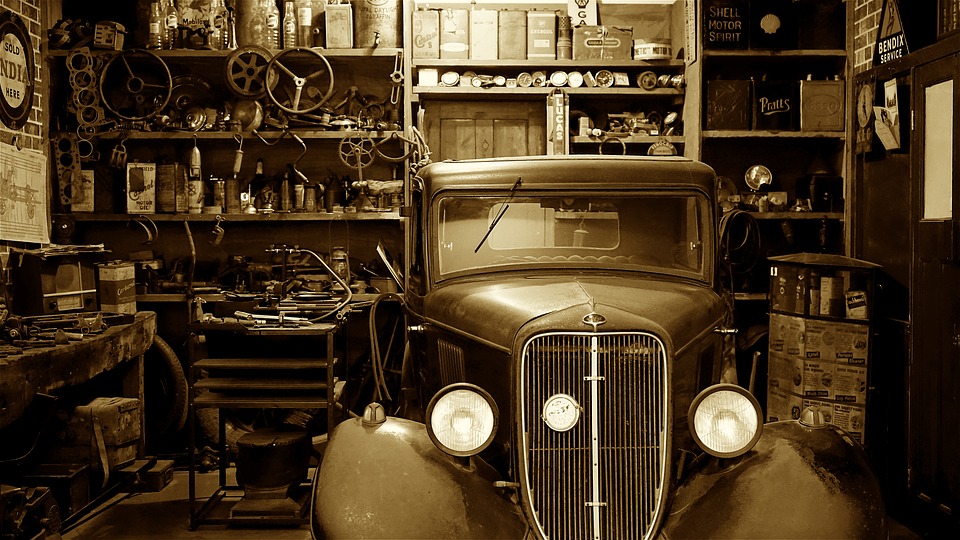 Set the bar for a pleasant customer experience
When a potential client enters, greet and assist them or indicate you will be with them very shortly.
Direct them to the waiting area. If you provide coffee or water say so or post the price.
Have a play area for kids if possible, with quiet inexpensive activates such as coloring.
Combine aesthetics with customer safety
Keep the waiting area in a safe area of the building where no one is exposed to an injury.
Keep the public waiting area and restroom clean and visually appealing. Routinely inspect the area for hazards/risks such as puddles on floor and use fall prevention measures.
Keep the outside parking lot safe, fix holes in parking lot and sidewalks, provide outdoor  lighting, routinely police the area for broken glass, contraband and contaminants, such as needles, which carry blood borne pathogens.
Learn to appreciate the customer's input and put it to good use.
Ask the client what they feel is the problem, listen and acknowledge their opinion and solicit more information with questions.
Explain what else the problem might be and what your procedures are:
If you need to run diagnostics tell them upfront whether it's free or there is a charge and why it needs to be done.
Be aware of client's financial situation: If a client suddenly declines upon learning about the fee, offer them options. (Monetary embarrassment to the customer is a driving factor in their decision making) If they do not have the ability to pay immediately work with them to set a price and a time line for fixing issues one at a time if at all possible. If they cannot proceed immediately due to finances, thank them for their business let them know you will be willing to assist them when they are ready.
(Mechanics liens usually prevent the client from being able to simply not pay for your services).  An explanatory brochure on mechanics lien should be available that you can have the customer read.  If they want to proceed having the client sign a contract which says a mechanics lien can be used if they default is s a good risk management practice and puts the client on notice.
If you start work on a vehicle and have to revise your estimate let the client know ASAP and get their consent.
After service, advise the client of upcoming needed repairs and maintenance. A print out would be great.
Be patient with complaints, acknowledge and fix the problem if at all possible.
And try to keep calm and carry on!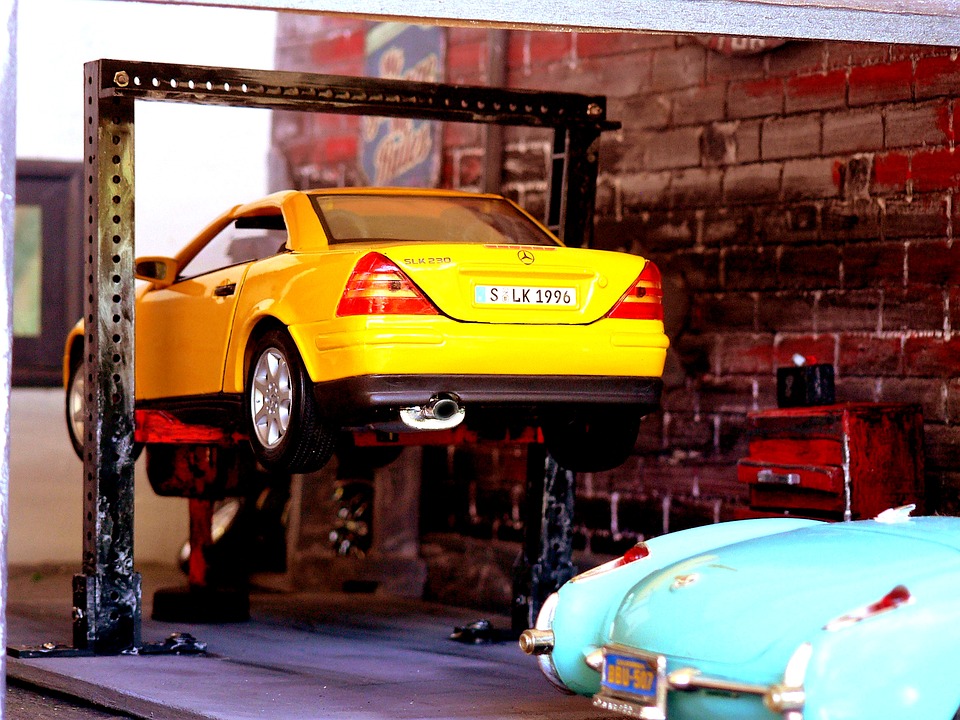 Show off your talent:
Display large pictures of cars you have lovingly restored or fixed with their happy owner's as well as showcasing automotive industry awards and Certificates of Membership from  industry associations which address customer excellence.
Display testimonials or thank you letters from clients
Use miniature cameras to record your employees work to prevent mistakes and complaints. Then furnish a complimentary picture for the client showing them with their car smiling.
There are many other things you can do to feature your company in a positive light and focus attention on the quality of your work.
At the same time you want to take every step possible to protect your business from any bad apples while also protecting your valued clients and employees with comprehensive insurance coverage.
General Auto repair shops are in the business liability category of Automotive Services and Sales.
The SIC Business Code would most likely be the General Automotive Repair Shops-7538.
The NAICS Liability Classification would be 811111-General Automotive Repair.
The ISO General Liability is 10073 Auto Sales, Repair and Service and the Worker's Compensation Class code is 8380 Auto Repair.
Various types of insurance will be necessary. All automobile repair businesses will  need worker's compensation which is mandatory if they have employees and do not have the ability to self-insure.
Employers Insurance Company has created this great video about the Workers' Compensation Insurance needs of Automobile Repair Shops.
You will need General Liability (slips and fall) and business property.  You may want a BOP with the following:  Business income and extra expense, Hired and non-owned auto, Commercial Crime,  and Umbrella.  Be aware that some business property policies do not cover signs which are not attached to the building, so you would need a rider.
Automobile repair shops also need to determine whether they need Garage Liability, or a Garage keeper's policy. These two types are not identical. They address different needs.  Generally speaking Garage Liability is more useful for a dealership that does auto repairs than a stand-alone auto repair shop.  Many times a dealer will need both garage liability and garage keepers if they do auto repairs.
Garage keeper's is best for a non dealer auto repair shop which may combine legal liability, direct primary and direct excess for customer's automobiles.  Commercial General Liability has an exclusion for client's cars which are in the care, custody and control of an auto repair  shop  including test drives. Garage keepers covers what would be missed under the exclusionary language of the GLC policy and function much like Bailee's insurance.
If your repairs fleets  of autos for government, large corporations or schools; most of them will require Garage keeper's with direct primary coverage and a Certificate of Insurance.  Some may require that they be listed as an additional insured.
Cyber insurance is also highly recommended in light of the Payment Card Industry Standards and threat of data breach. You could be liable for the invasion of privacy, notification costs and damages should a customer's data or identity be stolen.
Other types of insurance worth considering: Employment Related Practices, Moneys and securities, Accounts Receivable, Computers, Goods in transit, Valuable Papers and Records, Employee Benefit, Environmental Impairment and or sewer back up.
With all of the clients concerns and safety addressed and insured you can focus on your main priority. Making cars run like greased lightning!