Handyman Insurance Exclusions and how to address them.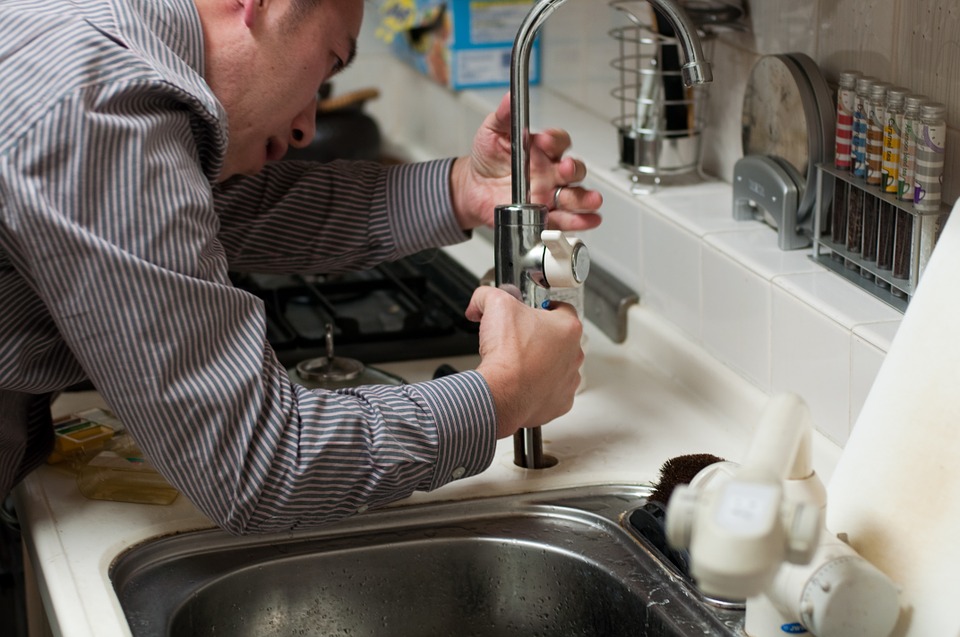 Handyman services fill a market niche that seems a miracle to some of us who just aren't handy at all; or those who have reasons why they can't do certain household projects on their own. If one finds a handyman (or handyman service) that is reliable, reasonable, thorough and knowledgeable; it is a treasured find and people want to keep using their services in the future.   Smart and savvy Handymen or businesses can capitalize on this public sentiment.  One way to build trust with your client base is to be prepared in case something does go wrong by having insurance that covers you, the insured, and the customer who is considered the third party.  Accidents happen inevitably, even when you take all safety precautions possible so you need to be covered for all possibilities that you might incur liability for.
Business Liability Category: Artisan Contractor
SIC Business Insurance Codes:
  1521- General Contractor- Single Family Homes
•   1522- Residential Builders- Other Than Single Family
•   1799- Special Trade Contractor
NAICS Liability Classifications:
  236118- Residential Remodelers
•   238350- Finish Carpentry Contractor
•   238990- All Other Specialty Trade Contractors
Business ISO General Liability:
Common Workers Compensation Class Codes:
  5645- Carpentry and Construction- Residential
A handyman business may fall into any of these classifications.
Just as in any other type of construction business, General Commercial liability is your starting point or foundation and is normally required by state law.
Each Commercial General Liability Policy has its own exclusions based on the type of work you specifically perform.
Three exclusions are commonly a part of a Commercial General Liability Policy for construction based industries and handyman businesses These exclusions are of concern and can cause you to lose clients and gain a bad reputation in the community because clients can be left with a financial burden if your insurance does not cover their third party claim based on one of these exclusions listed below:
Completed Operation
Excluded operations
Residential operations
Most General Liability policies are considered claims made or completed operations policy.  Completed operations basically means that once a job is done if no claim is filed  while the work is being performed, then  there is no coverage after the jobs completion.  Alternately, in  a claims made insurance policy a claim can be made at any time while a policy is in force and the policy coverage can be retroactive at renewal each year. Completed operations are less expensive than a claims made policy but in the event of an injury to your client, their family or a guest in the home after the job is over, it will be money well spent rather than paying third party claims out of pocket and having an irate client who can affect your bottom line and tarnish your reputation for backing your work. Even when the insurance carrier does not provide coverage due to an exclusion you are still liable for a third party negligence claim judgment if one is entered against you.
Excluded operations is where a specific  type of activity is excluded such as roofing or plumbing and you have contracted for a handy man job repairing one of the excluded activities, thus leaving you with no coverage at all under this policy for this activity.  Again if liability arises, you or the business will usually be liable not the insurance carrier.  If you have such and exclusion you either need to purchase a supplement or have a new BOP policy written which includes this type of activity.
Residential operations  exclusion.  Most handyman jobs historically were for homeowners but that has changed as trades become more specialized and licensing more regulated. So this exclusion specifically means there is no coverage for any work performed on residential property.   So it is baffling why any handyman policy would include such an exclusion, but they do. This exclusion can sneak up on you as the exclusion is sometimes listed in the section under excluded operations which can contain a number of exclusions rather than as a separate exclusion. In actuality it will still preclude  coverage all work or repairs performed on on a residence. If you don not work on residence it will not be relevant.
A diligent handyman owner should thoroughly inspect the GLC policy to determine if there are any references to any exclusion of any sort and make sure you understand the exclusion and what that means to your business.   Sometimes the exclusions   listed in the policy are referenced only by the ISO form number. The ISO form for each exclusion should be specifically attached to your policy.  If not, make sure you obtain a written copy of each  separate exclusion form listed as a  number and examine it until you understand what is excluded before you proceed.
For each exclusion you do not want in place you will need to obtain an endorsement, rider or supplement to cover that liability. Or you can have your whole BOP rewritten, which is advisable if you are entering into a new aspect of construction;  and make sure you inspect the policy after revisions are made and determine that they include everything you want covered versus excluded.
Remember an insurance policy is a contract and you are presumed to have read it before signing.  The Insurance Carrier specifically advises you of this when you enter into a an Insurance contract.
While you are reflecting on the nuances of your policy take the time to consider new products which might be beneficial such as, electronic data/ cyber security/data intelligence plan, or pollutant /environmental endorsement, and/ or drone coverage if you are using the technology in your business.
Taking preventative steps can save you a lot of money in the long run and will help cement your relationships with your clients.